Product Overview
Ultra IBEC Features
Eliminates the need for a separate ignition battery and mechanical on/off switch.

Compatible with the power requirements of single and multi-cylinder model CDI ignition modules via jumper selectable 5V, 5.3V, 6.1V and 6.6V voltage outputs.

Enhanced flexibility and safety via transmitter control of CDI ignition power from a spare receiver auxiliary channel.

Tech-Aero exclusive 4 stage filtering removes interference from CDI ignition noise in the wiring path to the receiver, permitting use with 2.4 GHz Spread Spectrum and 72 MHz FM radio receivers.*

Filter stages 1 & 2: An advanced 2nd order common mode LC power lead filter.
Filter stage 3: Triple power filter capacitors form a low pass filter and enhance peak impulse current delivery to the CDI module.
Filter stage 4: An optical isolator circuit prevents any stray noise from feeding back into sensitive receiver electronics via the signal lead.
A high precision, very low dropout power regulator design further assures power receiver bus isolation with superior performance during peak current demand.

One IBEC model fits all: compatible with any battery technology commonly used for radio control use, with a usable input voltage range from 5.1V to 8.4V.

Bright 5mm LED CDI power on/off indicator.

High reliability Surface Mount components reduce weight to only 0.6 oz and size to 1" x 1 3⁄4".

Heavy duty 22 gauge twisted wire power extensions.

* Always follow receiver manufacturer range testing guidelines prior to flight!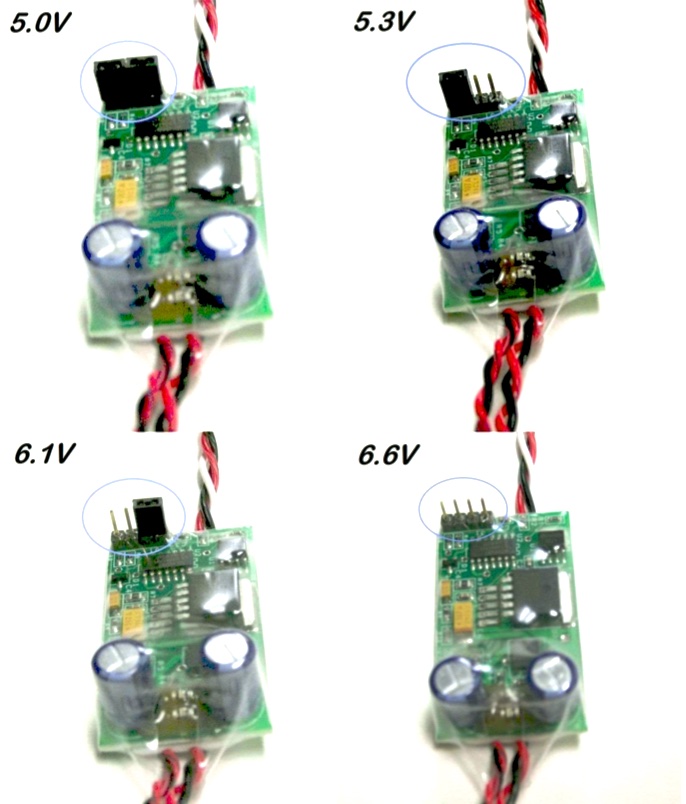 Reviews